BizCast Guest Information
Thank you for wanting to be a guest on BizCast, the podcast bringing business news that helps you thrive.
Here's what you need to know.
WHO: You will be interviewed by Vicki Markussen, the host of BizCast, and owner of BizNews Greater La Crosse. The format is question-and-answer. While it is edited, the podcast features the question and answer session..
WHAT: You will record two podcasts, each approximately eight to 15 minutes each. There are usually two audiences for each interview, but there are exceptions:
Public focused: the host will reduce a portion of your interview to about five minutes. This portion will air on WIZM-AM during the morning show. The show will "tease" listening to the full show, which will be available on WIZM's podcast page and also via typical podcast apps.
Business-leader focused (BizCast+): this is approximately 10-minutes long, speaking directly to the business community. They want to hear how you are leading or how they can work with you. Examples include a problem you solved or are currently working through, how you were bold in a new endeavor, marketing efforts that paid off, a tip from you, or how to better use a resource.
WHEN: sessions are pre-recorded and adjust to availability
PHOTOS: we may take a photo for promotional purposes inside the podcast studio
WHERE: recordings occur at Midwest Family Broadcasting's podcasting studio at 201 State Street, La Crosse
Interviews can be conducted via phone, but we believe the quality of an interview is about being comfortable. There is nothing like face-to-face interaction to create the best interview for listeners.
HOW LONG: Plan for 90 minutes. Actual recording time takes is up to 30-minutes. Before pressing record, however, you and the host will talk for about 30 minutes to identify talking points and which podcast (public or business-focused) the points fits into. This creates a nice warm-up, with key points top of mind, when the host presses record.  Those host will know what you want to touch on and can help guide you if you forget a point.
HOW MANY GUESTS: the studio can accommodate up to three guests plus the host
Impact of Businesses Hurting on NonprofitsHear from local business owners and Jake Erickson at the Boys & Girls Club how it's important to keep supporting locally-owned businesses during the COVID pandemic.
The US Small Business Administration (SBA) reauthorized funding that allows small business to make technological advances through its Small Business Innovation Research (SBIR) and also its Technology-Transfer (STTR) programs. The Business Innovation program encourages...
Four Ways to Help Buy Local, Support Small Businesses ENGAGE:Your choices to buy local and support small businesses impact our quality of life From an interview with Nick Roush, small business owner (Root Down Yoga & Roush Rentals)  & President, North La...
Understanding taxation is the foundation to strong government policies and the citizens and taxpayers who advocate for them -- i.e. you. Understanding how the government collects money helps you: understand your property tax bill (or know that you're paying taxes...
Look at your finances and business health from a different perspective with these tools and calculators from the bookkeeping service, ScaleFactor: EBITDA (Earnings before Interest, taxes, depreciation, and amortization) — measures operating performance BURN RATE...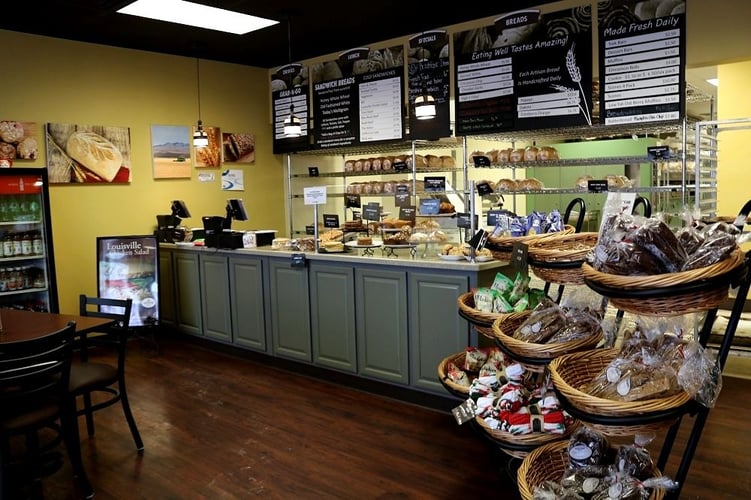 Great Harvest Bread CoMeet Jennifer Williamson, Owner of the La Crosse, WI Location
Northside Community ChurchMeet Derek Mueller as he tells his church members why they should support local businesses.
Orange ThumbMeet Sarah Cox, owner of Orange Thumb in West Salem who shares space with co-female owner of a floral business called Stems. Cox carries products made by local companies in addition to her clothing selections.
Paper LoveMeet Donna Elsen, one of the scrapiest people around as she creates paper dolls and cards, sold inside the Orange Thumb in West Salem. She is one of several local vendors inside the store.